Rhomberg Sersa Rail Group (RSRG) has established a significant and permanent presence in the US following the purchase of a Track Solutions business.
In recent weeks RSRG acquired the Balfour Beatty Track Solutions Division in the US, which has now been rebranded as Rhomberg Sersa North American (RSNA).
The acquisition means that RSNA is now the largest owner operator of ballast cleaning services in North America.
The purchase increases the geographic footprint of RSRG, a company which already operates on 3 continents and in 7 other countries, including Canada.
Following the public announcement of the purchase, Thomas Bachhofner, CEO of RSRG said the addition of the competencies and machinery of the Track Solution team brings a greater range of services and innovation to the existing RSRG client base.
"We welcome the team of Steve Atherton and we are looking forward developing the US business by creating synergies within RSRG," he said.
Thomas Bachhofner, CEO of RSRG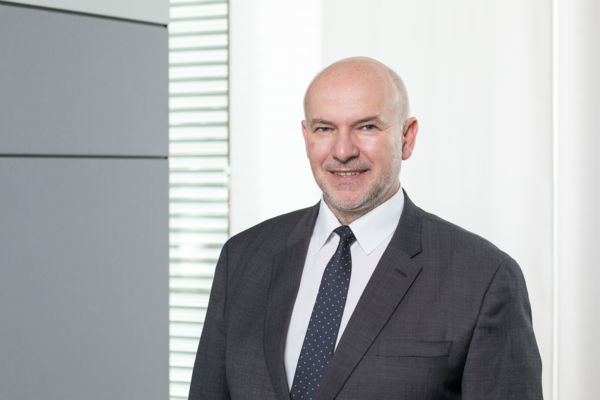 Michael Match, the CEO of Rhomberg Sersa North America noted that over the past 20 years, Balfour Beatty has invested in some of the very best ballast maintenance equipment and technologies, which has translated into Track Solutions becoming a leader in track bed and ballast maintenance as well as inspection technologies in the US.
"In Canada, Rhomberg Sersa is the market leader in ballast cleaning, milling and specialised urban grinding," he said.
"This acquisition will create by far the largest owner operator of ballast cleaning services in North America and with the market leading inspection technologies, we can provide end to end solutions to clients to restore their track bed and top of rail."
With a fleet of 8 ballast cleaners - including the three newest and most highly productive Plasser RM80 undercutters in North America - and supported by over 30 experienced and qualified technicians, RSNA will continue to provide the lowest cost per foot cut to clients with the best machine reliability. The recent addition of ten Plasser MFS Wagons and 2 specialised Power Wagons further expands the ability of RSNA to provide end to end solutions for ballast renewal projects.
Steve Atherton, the Division Manager for Track Solutions Balfour Beatty US, welcomed the sale, saying it will strengthen his team's position at the forefront in ballast maintenance and inspection technologies.
RSNA will take over the existing contracts with both public and private companies as well as grow the business across the USA. The existing client base of the division include NJ Transit, MTA, BNSF and Amtrak.
The division scans and reports on the status of 30,000+ miles of track annually.
Michael Match, CEO of Rhomberg Sersa North America